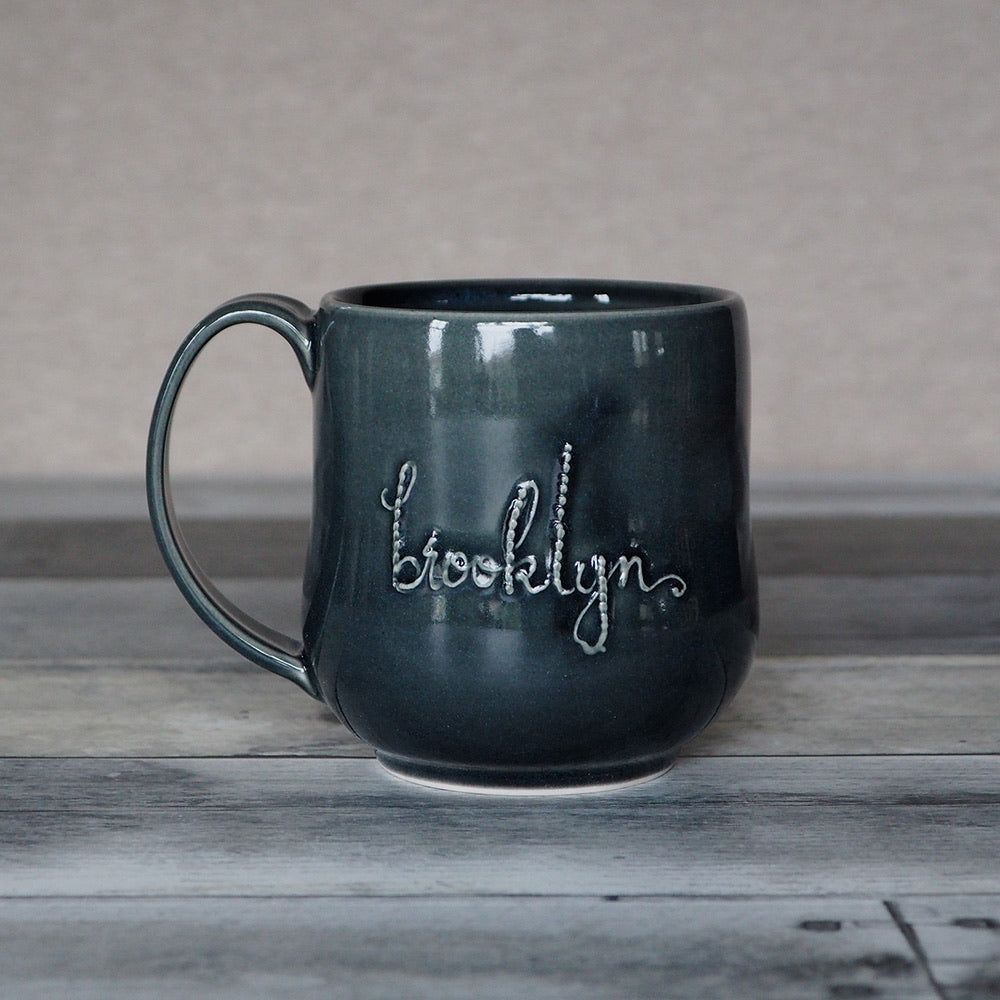 Show off your Brooklyn pride with this mug, made custom for Indie Untangled by Portland, Oregon-based JaMpdx. This look is achieved using their unique clay frosting and cake decorating techniques, and the mugs are glazed in Creosote. Indie Untangled is proudly based in the best borough!
From JaMpdx:
Each porcelain mug is handmade on a potter's wheel and then handpainted using underglazes before it's fired twice in our kiln. Due to the handmade nature, each one is unique. Mugs are about 3/5" tall and 3" diameter, and hold about 12 ounces of your favorite beverage. 
Microwave and dishwasher safe, although we recommend hand washing for a long life.
Brooklyn Mug
Beautiful mug, lovely color and glaze. Perfect size with nice handle. I live in Tennessee, but I'll always be from Brooklyn!